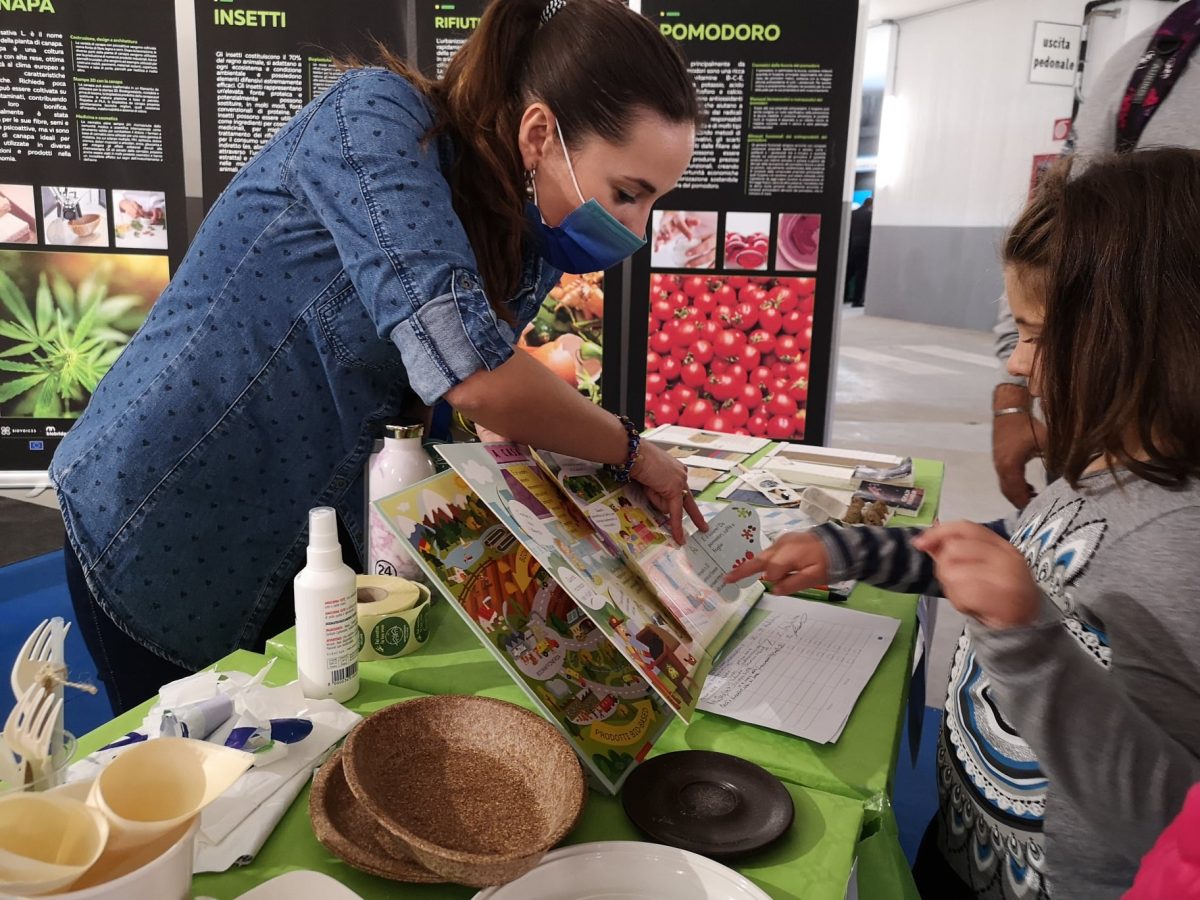 Maker Faire – The European Edition has just ended and the Bioeconomy Village, promoted by the EU funded project Transition2BIO, hosted more than 7000 visitors who during the three days of exhibition discovered the bioeconomy through 350 bio-based products exhibited in an installation made of recycled cardboard and reproducing different home settings. From the kitchen, to the bathroom and the living, the installation showed in every room how the bioeconomy is already a reality and can be introduced in our daily lives.
150 teachers, journalists and museums received a free copy of the book "What's Bioeconomy" and every children and kids who visited the stand received the link to have access to the interactive version of the book, available in different languages.
The topic raised a high level of interest especially among young people, who have been very enthusiastic to take up the challenge to discover new, more sustainable ways of living. Having achieved this goal represents a very important step: it is essential to educate new generations to learn more about the circular bioeconomy and to discover new careers in this sector, which in the coming years will have a significant expansion and will have a relevant environmental, social and economic impact throughout Europe.
Below, some pictures taken during the event.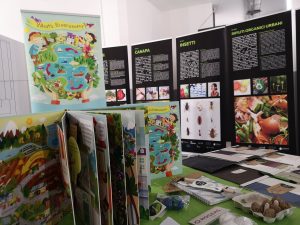 October 14, 2021